Fracking and horizontal drilling technology (which has created access to the once inaccessible shales of oil and gas) in the last 10 years has made the US a major player in the world of oil production.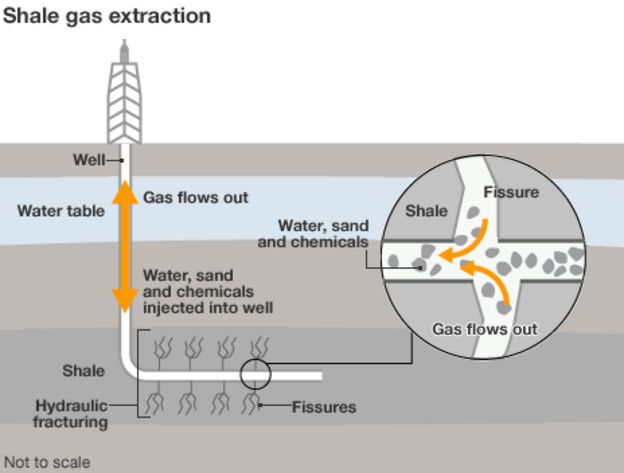 The technology has bee so beneficial to the US, that in 2018, the US become the number one producer of oil in the world.   However, I can't leave Saudi Arabia out of this conversation.  They are the number two producer of oil in the world at 12.4 millions barrels/day.  As you know, the price of oil is probably one of the clearest examples of supply and demand. So say the oil rig count goes up in the US or Saudia Arabia increases oil production, the price of oil is surely to go down.  However, if the oil rig count goes down or if the oil pipelines are sabotaged, supply will take a hit and oil prices will rise. This past Sat, drones attacked Saudia Arabia oil pipelines.
Drone strikes on key Saudi Arabian oil facilities, among the world's largest and most important energy production centers, have disrupted about half of the kingdom's oil capacity, or 5% of the daily global oil supply.

Yemen's Houthi rebels on Saturday took responsibility for the attacks, saying 10 drones targeted state-owned Saudi Aramco oil facilities in Abqaiq and Khurais, according to the Houthi-run Al-Masirah news agency.

In a statement on Sunday, Saudi Arabian Energy Minister Prince Abdulaziz bin Salman said that 5.7 million barrels a day of crude oil and gas production have been affected. The latest OPEC figures from August 2019 put the total Saudi production at 9.8 million barrels per day.
So at the open on the crude oil futures Sunday at 6 pm eastern, I expect price to gap up,
but I have no idea if price will fill the gap that day because price is still within a $5 range going back to the beginning of August.
Thus the chart suggests to play the extremes, until they are broken, but always keep in mind of the bigger picture.
This post is my personal opinion. I'm not a financial advisor, this isn't financial advise. Do your own research before making investment decisions.