Changpeng Zhao aka CZ, CZ was originally a coder who built high-frequency trading systems on Wall Street, but moved into the crypto space and eventually founded Binance in 2017.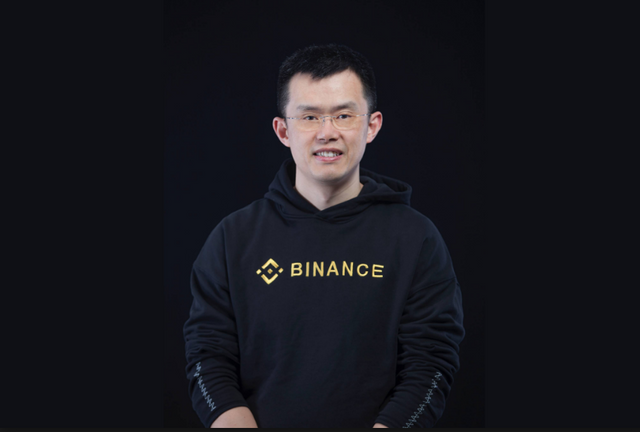 In a very short time, CZ grew Binance into one of the largest cryptocurrency exchanges by volume in the world.  But the love affair with CZ started probably within the last 12 months.  This guy is a visionary, is constantly innovating and seems to always stay several steps ahead of the competition.  Here are just a couple of examples:
Binance launched their own ICO ecosystem called Launchpad where projects have immediate access to potential funding from Binance's 10+ million users.
Binance, issuing a bitcoin-backed token, 100% backed by bitcoins held in a reserve address and made available for trading on Binance DEX, Binance's own decentralized exchange.
But it's there recent initiative the won me over. Binance's latest initiative allows for an immediate ROI.
Binance, one of the world's largest cryptocurrency exchanges by trading volume, has launched a lending business in its bid to attract customer deposits.

The company said in an announcement on Monday that Binance Lending will be available for customer subscription starting from 6:00 UTC on Aug. 28, on a first-come, first-served basis.

Initially, users will be able to lend their U.S. dollar-pegged USDT, ethereum classic (ETC) and Binance's BNB cryptocurrency in order to earn interest, payable from Aug. 29 to Sept. 11.

The annualized interest rate for the initial lending products with a 14-day fixed maturity term, has been set at 15 percent, 10 percent and seven percent, for BNB, USDT, and ETC, respectively.

The company said it will be "constantly evaluating new coins and tokens to support as lending products based on demand" and new products will be revealed weekly on Monday and become available for subscription on Wednesday.
Based on all the great things happen at Binance, the chart suggest to go long at the weekly demand zone at$16.50.
This post is my personal opinion. I'm not a financial advisor, this isn't financial advise. Do your own research before making investment decisions.