Biogen Inc. discovers, develops, manufactures, and delivers therapies for treating neurological and neurodegenerative diseases worldwide. About eight months ago, Biogen and Japanese partner Eisai announced they were discontinuing late-stage clinical trials of aducanumab, a drug candidate for treating Alzheimer's disease.
Alzheimer's disease is a progressive and irreversible brain disorder that is characterized by a steady decline in cognitive, behavioral and physical abilities severe enough to interfere with everyday life and necessitate full time care.
The Alzheimer's Association estimates that over 5 million people age 65 and older have Alzheimer's disease in the United States.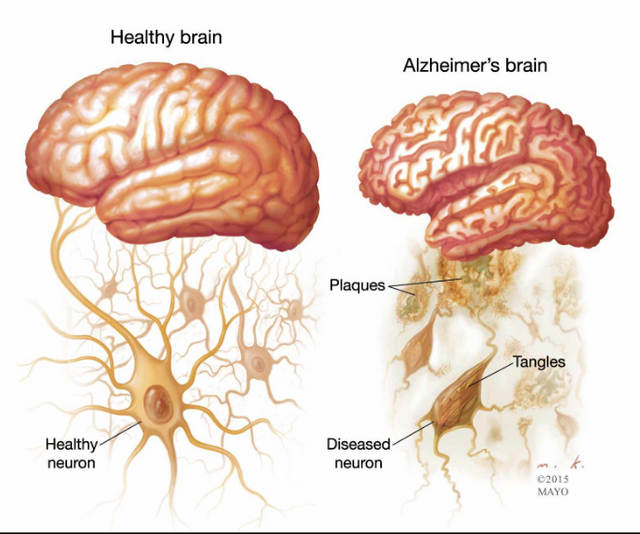 Aducanumab was designed to reduce abnormal protein deposits called amyloid plaques in the brains of Alzheimer's patients, but the endpoint wasn't being met during the trials.  On the news shares of Biogen sank 30% and destroying $18 billion of market value.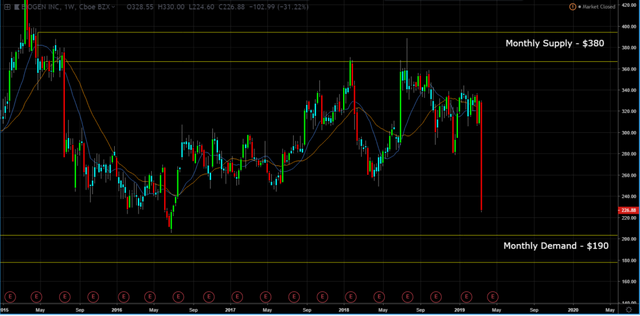 However, fast forward eight months later and it's a completely different story…a complete 180.
In a stunning reversal, Biogen stock rocketed Tuesday after the company announced it will ask U.S. regulators to approve an Alzheimer's treatment previously thought to have failed in Phase 3 studies.

A broader analysis of the Phase 3 study dubbed Emerge showed Biogen's (BIIB) experimental drug, aducanumab, slowed the clinical decline in patients with early Alzheimer's disease, the company said. Analysis of patients on the high dose of aducanumab in another Phase 3 study called Engage backs this up.

This means the Emerge study met its key goal. And, although the Engage study technically failed, the experimental Alzheimer's treatment showed some benefits at the high dose. The report is a complete reversal from March when Biogen shuttered both studies, saying the drug would fail.
The news also coincides with Biogen reporting third-quarter earnings that beat Wall Street expectations.  The news on both fronts was enough to send the stock price higher making it Biogen's biggest ever one day gain.
So why did I title the post, Biogen…More Sellers Than Buyers?
Eight months ago the company announced they were discontinuing late-stage clinical trials of aducanumab, the stock dropped nearly 100 points. But today when the new came out, the stock rose at one point 90 points, but the stock closed the day only up about 50 points. 
So why did I title the post, Biogen…More Sellers Than Buyers?
Price actually hit weekly supply.
So this was a sell the news type of event.  And until the drug is approval by the FDA, the chart suggests price is going to retest the origin of the most recent strong move higher…down near $220.
This post is my personal opinion. I'm not a financial advisor, this isn't financial advise. Do your own research before making investment decisions.