Dollar Tree, Inc. operates discount variety retail stores. It operates through two segments, Dollar Tree and Family Dollar. The Dollar Tree segment offers merchandise at the fixed price of $1.00.
Dollar Tree is the largest dollar chain with over 15, 000 stores.  Dollar Tree has been successful to this point because of their perceived value.  Essentially you pay for what you get and the items are sold in a smaller unit size.  But they have done some clever things as well.  They have kept the items they sell to a minimum, so they have a high inventory turns and stores do required a whole lot footprint and they sell a ton of private label items, which helps their margins.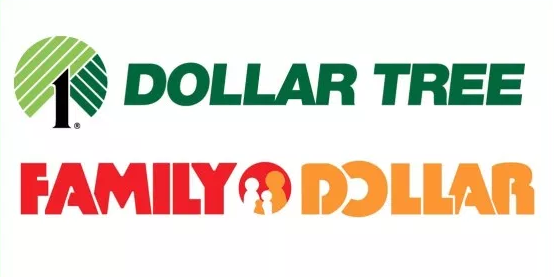 To compete with the likes of Walmart, they purchased Family Dollar in 2015 to expand their customer base. Dollar Tree caters to people who live in the suburbs, while Family Dollar caters to people who live in urban.   However, Family Dollar really never did their homework prior to the purchase.   Family Dollar customers have a lower income than their suburban counterparts and less likely to make impulse buys because of their budget.  That one major difference between the two customer base has hurt the earnings ever since the acquisition.
Dollar Tree finally recognized the bad business choice they made in 2015 and have since closed over 500 Family Dollar stores in 2019 and will re-brand another 1000 Family Dollar stores to Dollar Tree stores.
Dollar Tree reported earnings on Tuesday. Dollar Tree stock fell 10% on Tuesday after the company posted disappointing earnings results and gave guidance that underwhelmed Wall Street. The trade war between the US and China and the tariffs has hurt margins due to sourcing a large chunk of their merchandise from China. In addition, issues at its Family Dollar brand are pinching the company's results. Dollar Tree posted earnings per share of $1.08, below expectations for $1.13. Its revenue of $5.75 billion narrowly beat expectations for $5.74 billion.
So where is price heading next, lets go to the charts? Price is clearly in an uptrend, but it would of been nice if prices on the monthly chart closed above the most recently high. Thus, this lowers the probability that price will make a new higher high.
However, the uptrend is an uptrend, until it not. Thus, the chart suggest to go long at the daily demand at $85.50.
This post is my personal opinion. I'm not a financial advisor, this isn't financial advise. Do your own research before making investment decisions.