Forever 21 is an American fashion retailer that sells accessories, beauty products, home goods and clothing for women, men and children, but the retailer is better known for the "wears" for teens, tweens and young adults.
Forever 21 was founded in 1984 and during the 2000s, went hard opening up bigger and bigger store in the mall. When it was all said and done, Forever 21 now has about 550 out of 800 stores located in malls. But you know what with only 16% of their total sales coming from the web and mall traffic continuing to dwindle, this week Forever 21 filed for bankruptcy protection, and announced that it was ceasing operations in 40 countries and closing most of its international and 178 of its US stores last week.
Simon Property Group (NYSE: SPG) is a global leader in the ownership of premier shopping, dining, entertainment and mixed-use destinations and an S&P 100 company (Simon Property Group, NYSE: SPG). Their properties span across North America, Europe and Asia provide community gathering places for millions of people every day and generate billions in annual sales.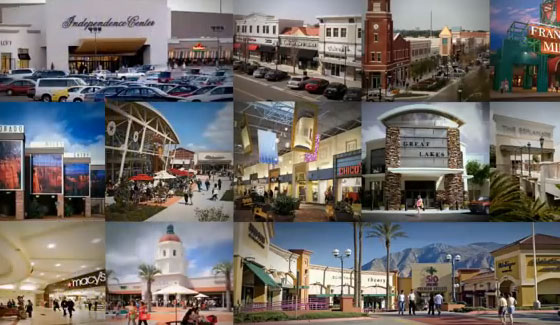 Because Simon Property Group's CEO David Simon fears such events like Forever 21 filing for bankruptcy, they have decided to dabble online as well. They partnering with other companies, essentially its tenants, and will take a cut of sales with the tenants responsible for fulfilling orders.
Now honesty, Simon Property should of done something like this years ago…maybe they might have had a chance. But when Forever 21 is your seventh largest tent in terms of rent, it puts Simon Property in a bad spot.
The Census Bureau of the Department of Commerce announced today that the estimate of U.S. retail e-commerce sales for the second quarter of 2019, adjusted for seasonal variation, but not for price changes, was $146.2 billion, an increase of 4.2 percent (±0.9%) from the first quarter of 2019. Total retail sales for the second quarter of 2019 were estimated at $1,361.8 billion, an increase of 1.8 percent (±0.2%) from the first quarter of 2019. The second quarter 2019 e-commerce estimate increased 13.3 percent (±1.6%) from the second quarter of 2018 while total retail sales increased 3.2 percent (±0.5%) in the same period. E-commerce sales in the second quarter of 2019 accounted for 10.7 percent of total sales.
The tide turned for Simon Property Group when price broke the long term up trendline from 2009 accompanied by negative divergence.
One of my favorite set-ups is to then wait for the pull back, in this case the short at the monthly supply at $185.
And price gave potential sellers another opportunity to short at the monthly supply at $166. Nothing changes for me, the target remains the monthly demand at $115. Based on the secular shift to online retail, I'm confident price will get there within the next 1-2 yrs.
This post is my personal opinion. I'm not a financial advisor, this isn't financial advise. Do your own research before making investment decisions.