Five months ago, I wrote,
Unusual Options Activity In Bed, Bath and Beyond
After the earnings announcement in January, I was itching to short Bed, Bath and Beyond through put options, but I decided to wait in case there was more upside in the price. However, yesterday, I noticed some bearish unusual option activity. The Smart Money bought over 30,000 May $14 strike put options.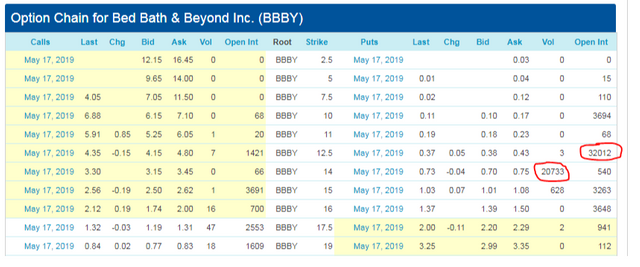 What I also like is the position already established in the $12.5 strike put options as well. Lastly, what I like about the duration is the May options won't expire before Bed, Bath and Beyond announces their next earnings in April. However, if the Smart Money is going to be right, price must breach the weekly demand at $14.50.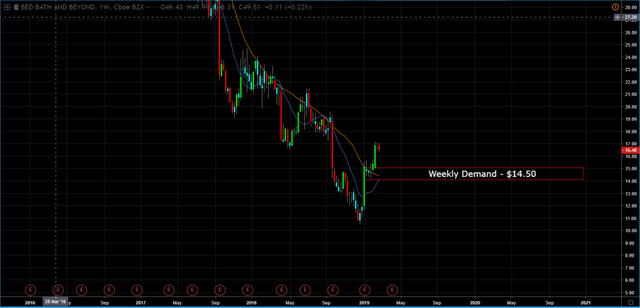 Needless to say, the Smart Money got this one right as well as price breached the weekly demand at $14.50 before the May put options expired.
The Smart Money is at it again. Yesterday I noticed the Smart Money bought over 10,000 put options expiring on September 20th.
Based on the previous measured move, the more recent leg down has ended. However, never bet against the Smart Money as they are typically right most of the time. The become profitable at or below $7.70. Estimated profit is 3X-4X based on the at the money puts option premium.
This post is my personal opinion. I'm not a financial advisor, this isn't financial advise. Do your own research before making investment decisions.