Village Farms International, Inc., together with its subsidiaries, produces, markets, and distributes greenhouse-grown tomatoes, bell peppers, and cucumbers in North America. But in 2017, the company partnered with Emerald Health Therapeutics, a Canada-based, medical-marijuana research company and formed a 50-50 joint venture called Pure Sunfarms.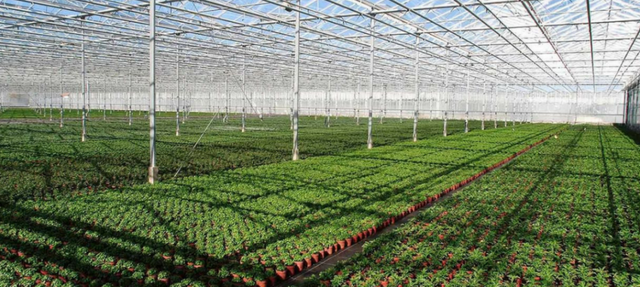 Because Village Farms International is still known as a produce grower the valuation is almost half those of other companies in the cannabis started. But behind the scenes, they are converting their greenhouses to produce cannabis. And what I didn't know is the company has one of the lowest cost / gram equating to very good margins. Thus, it only makes sense that the company had three straight quarters of recorded a profit with an avg. profit margin exceeding 20%.
Village Farms also has a hand in the hemp sector, so they have expansion opportunities in the US with the passing for the Farm Bill I 2018.
The 2018 farm bill, which legalized industrial hemp cultivation, has opened up new opportunities for cannabidiol (CBD) extraction in the U.S. that otherwise weren't available to producers. Village Farms is looking to test the waters in this regard, initially growing and selling hemp biomass, as well as CBD oil on the wholesale market to boost its near-term cash flow. To do this, the company also has a separate hemp-based joint venture which includes over 920 acres across four states. Village Farms also expects to eventually sell CBD products directly to major retailers sometime in 2020. While there isn't too much to say about this hemp joint venture considering the lack of significant financial results, it will be interesting to see just how successful its initial hemp/CBD efforts will be.
Village Farms offer investors an opportunity to come into the cannabis space through the back door.  While other companies have been overhyped and haven't been able to deliver, Village Farms is slowing starting to flex their muscles in the cannabis space.  And I particularly like their medical marijuana research company because in the future, the marijuana will be a low margin commodity.  So how should potential investors get into the stock, lets go to the charts.
Well, price did react to the daily demand at $9.60, but there are no more unfilled buy orders at that level.
Thus, the next stack of unfilled buy orders are at the daily demand at $6.50.
This post is my personal opinion. I'm not a financial advisor, this isn't financial advise. Do your own research before making investment decisions.