The Fed Powell cut interest rate this past week because the Markets demanded it, Trump has been blasting Fed Powell about lowering rates and to keep the party going.  But don't expect your interest rate on your credit card or car note to go down. The interest rate cut was the federal funds rate that was cut, meaning the rate banks charge each other over short periods.
The last time I spoke about rates, specially the 10 yr bond rates was in May,
US Interest Rates Analysis Report 5/20/19 – Are Rates Eventually Going Higher???
On the monthly chart price breached the up trendline to the downside in December and currently sits in the monthly demand zone at 2.322%.  Interest rates might go up in the short term,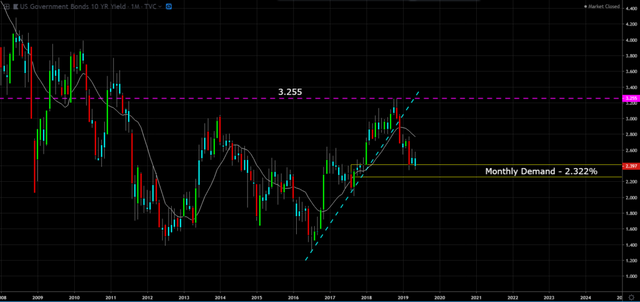 but my bias is that rates will go down longer term because of the macro picture.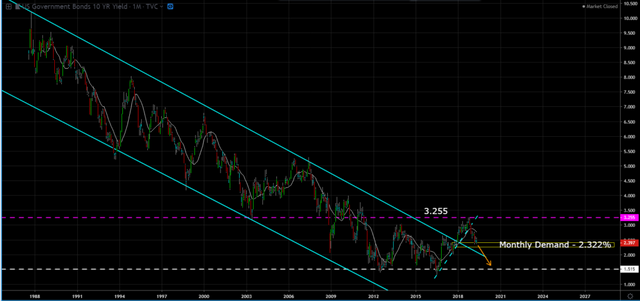 In addition to the rate cut, the news of more tariffs on Chinese goods and continued weak US PMI manufacturing data this past week,
the yield on the 10 yr bond is now below 2%. This is a really big deal, because we haven't seen rates this low in years, a testament that the economy is slowing down and a recession is right around the corner (I'm targeting May of 2020, but by that time, the Markets might be down 20%-30%). So while Fed Powell is saying don't expect more rate cuts, he won't have a choice but to continue to cutting rates.
This post is my personal opinion. I'm not a financial advisor, this isn't financial advise. Do your own research before making investment decisions.