The new report from digital asset management company Coinshares points to the increasing dominance of institutional investors in Bitcoin. At the same time, retail investment in the sector is dwindling. This could have lasting effects on the way Bitcoin's price behaves in the future.

According to Coinshares, there is a fundamental difference between the price rise of 2017 and the bull market of 2019. They noted that four factors were responsible for the 2017 Bitcoin price frenzy- a spike in Google searches for 'Bitcoin', media attention, rise in a number of tweets related to Bitcoin and the corresponding rally in altcoins. This time, none of these factors are visible in the market.
I'm still remember my 2nd post ever on Steemit,
Wall Street Secrets Revealed #1 – The Hedge Funds Are Coming To Crypto
I talked about the launch of Bitcoin Futures on the Chicago Mercantile Exchange in December 2017 and how Retail Investors chase price and buy high and sell low, while the Professionals buy low and sell high. The Hedge Funds have purposely sold Bitcoin futures to get in a better price.
I also talked about the Retail Investors are throwing in the towel after seeing a more than 50% correction in the Bitcoin price to the buyers, the Hedge Funds, who are loading up and buying from the Retail Investors. But to fill all their buy orders, as the sell orders dry up, price must go down to the next stack of sell orders. We are approaching what I believe will be the bottom of bitcoin at $6000.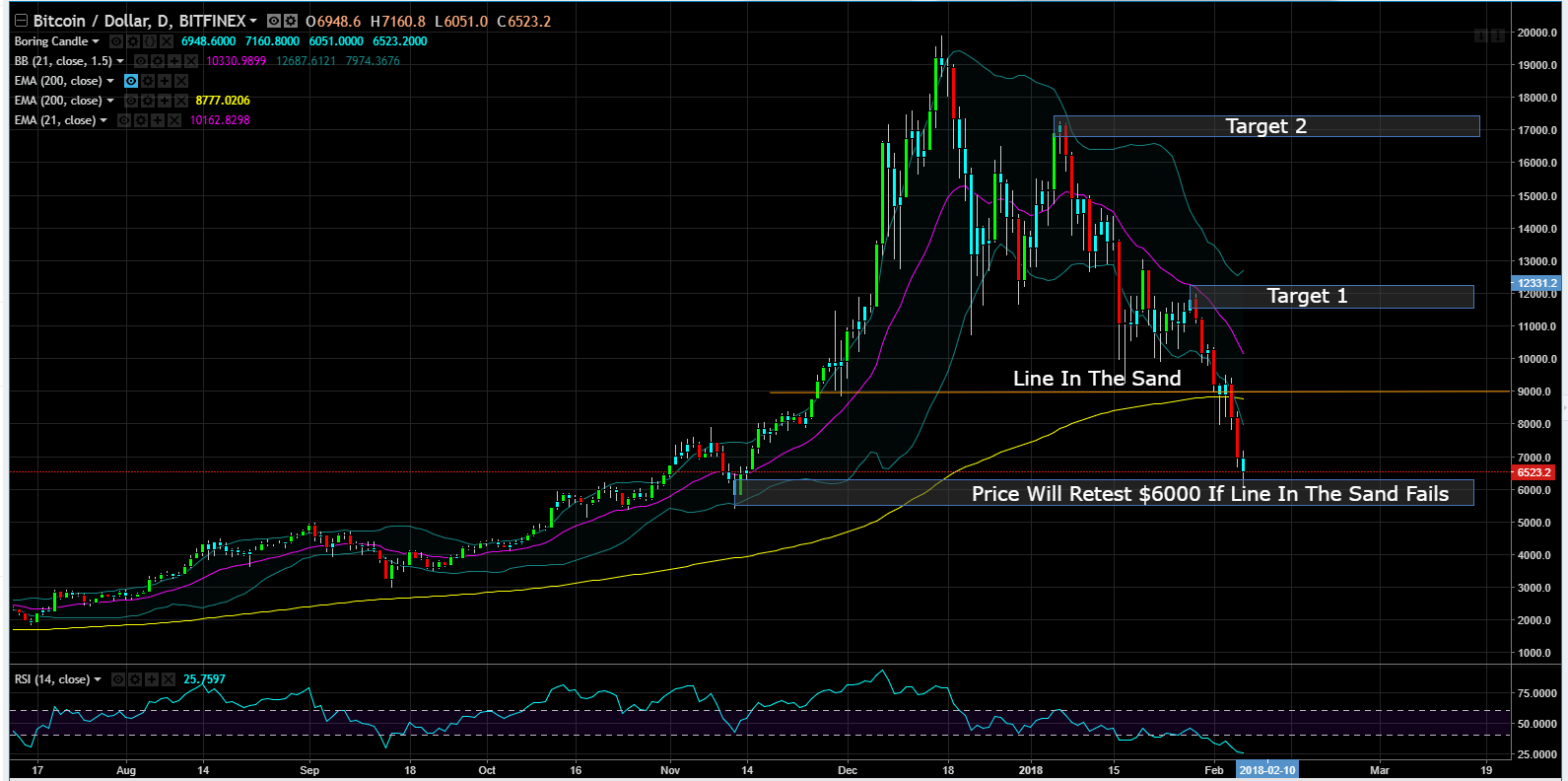 I also still remember my 11th post ever on Steemit, as it was confirmation that supply and demand works in the Crypto space as well,
Crypto Analysis Report 2-16-18 Bitcoin…Sellers Were Waiting At $10000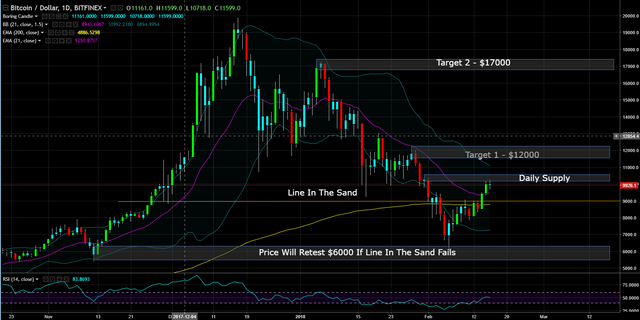 Two trillion dollars are on Wall Street, waiting for the pipelines from Wall Street to the Crypto Space to be fully developed. When we talk about Bitcoin hitting $100k even $200k, will it's going to be the Smart Money's push into Cryptos that gets price there. Buckle your seat belts, it's going to be one hell of a ride over the next 5-10 years.
This post is my personal opinion. I'm not a financial advisor. Do your own research before making investment decisions. By reading this post, you acknowledge and accept full responsibility of any gains or losses.