Daily Trends
Greetings TIMMians,
We still have a lot of work to do in order to bring TIMM up to realize the vision. But we're gaining, and we hope you have been able to see the improvements as we move along.
TIMM is now open for registration. For the time being, any new functions we bring on board will be included in registration. We'll change some of them to premium features eventually, but want to show folks what they're in for first. And, let's face it, TIMM isn't mature enough to be able to start charging for any of its features yet anyways.
The market has gotten pretty brutal. It doesn't matter what sector you're in, if you're not nimble, you're probably hurting right now. This is especially so in cryptos, which tends to be what's most popular on TIMM. We've seen our analysts provide some amazing guidance along the way though. If you're not great at your own technical analysis, come over and check out what these folks are up to. You'll be glad you did.
TIMM
Support@mentormarket.io
---
Clearly, we are not there yet. HOWEVER. The more I think about it, the more I am 100% glad that crypto is getting killed again.
---
Before the Feds think interest rates are at neutral, the US dollar should sell-off as investors will look for alternative assets with a higher yield.
---
Actually BITCOIN has broken the old low of the year and seems to going even lower.
---
Binance is already the most popular crypto exchange, by becoming a DEX it should give DEXs in general a major boost
---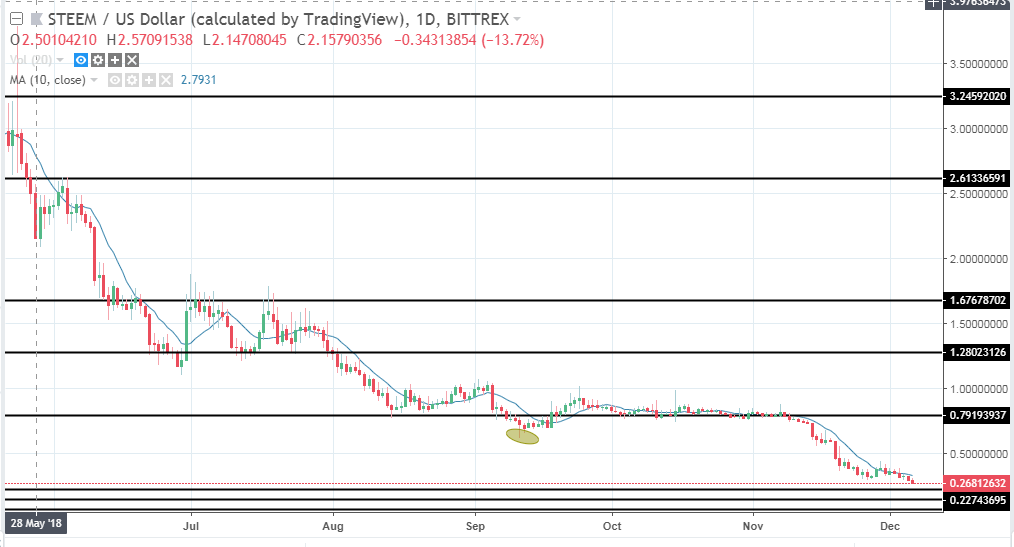 We sit near the first one around 23 cents and nearly touched it today.  After that…
---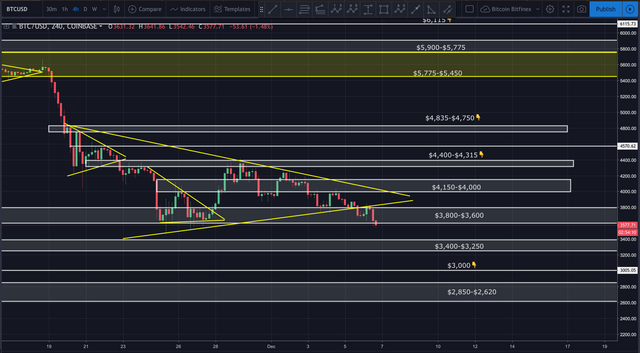 Bitcoin is currently dropping…

EOS has broken below $2.45.
---
Thanks for reading!
Uniting analysts and investors for mutual profit!