Daily Trends
Greetings TIMMians,
As you may have noticed, our "Daily Trends" hasn't been so daily lately. The past couple of weeks has seen quite a lot of change, both in the markets and on TIMM. The TIMM side has slowed us down a bit with the marketing side of things.
Of course, you've seen the turmoil in the markets. Many stock portfolios have been hit hard while many crypto-portfolios have been halved. OTOH, while we lost a little bit of functionality on TIMM with the change, most of the changes have been for the better.
We've redesigned TIMM to offer a better user experience as well as provide more ways for our Mentors to serve you. While it's still a work in progress, you'll see the difference right away.
Make sure to sign up for an account. Once your membership is solidified, you'll see our new Trading Pits. It's a short-term solution, since we have something much more powerful in store. You'll undoubtedly like what you see so far though.
TIMM
Support@mentormarket.io
---
… after watching the previous 5-waves down and then what I identified as 3-waves up, so (a)+(b)+(c), the most common is to expect 5-waves down again in order to conclude the "cycle", rememeber that I bet for a 5-3-5 scheme.
---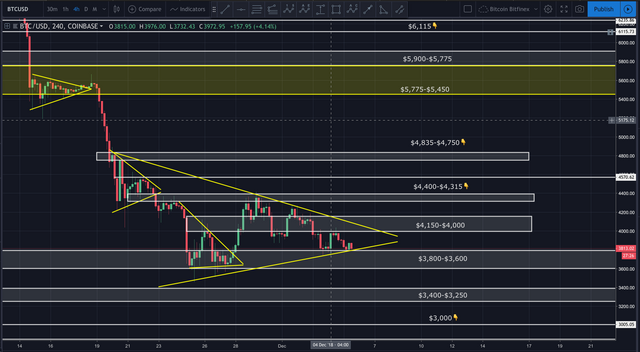 Bitcoin continues to find support at $3,800. Zooming out on the 4 hour chart, we can see price continues getting squeezed within a larger wedge. This suggests …

---
When the time is right you will see the Small Caps Make a stand and lead the way. Just like Silver will usually lead the move in gold, small caps…
---
The outliers of the previous positive trend have become the fulcrum of the new negative trend. The latest trend and channel now look something like this:
---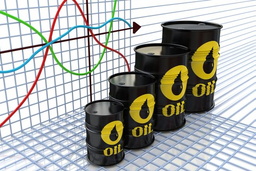 I believe the bottom is in on oil not only because of what I'm seeing on the charts, but the news that came out this weekend and I'm not talking about the US-China new trade tariffs suspension.
---
Thanks for reading!
Uniting analysts and investors for mutual profit!