At the beginning of July, I went short CAD/JPY. The narrative at the time was the safe-haven yen slid after the United States and China agreed to restart their troubled trade talks and Iran was having a tantrum suggestion oil was going to rise, limiting downside risk on the Canadian dollar. So I took the opportunity to short the CAD/JPY when it spiked higher into a daily supply zone.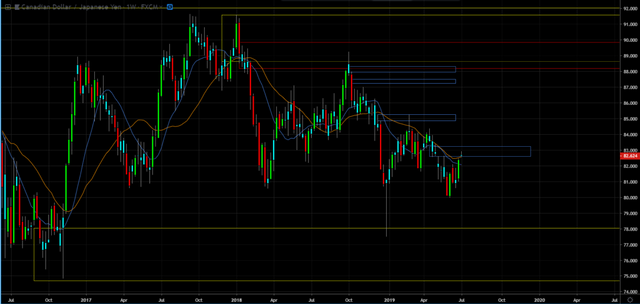 The set-up was the following,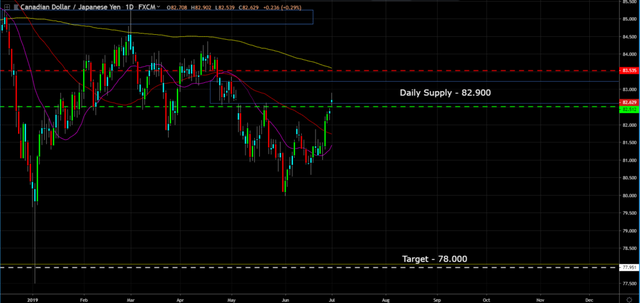 as I was going for a Reward to Risk ratio of 5:1.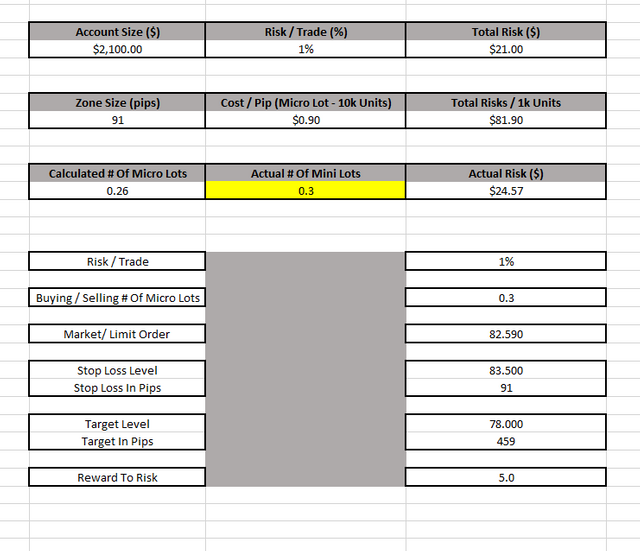 On Aug. 26th, price got within 50 pips of my target, but since that time, the momentum has appeared to have shifted.
But that's not why I got out of the trade. The S&P 500 has broken after being sideways for the month of Aug., signalling that we are in a risk on environment again.
Which was confirmed by the break down on the Japanese Yen, with room to fall to the yellow rectangle.
I normally don't like to bail on trades, once I put it on, I like to leave it win, lose or draw. But I was up 260 pips or a Reward:Risk ratio of 4 to 1. So when I saw the reversal, which was support by the Markets, I'm no dummy, I had to get out for a Reward:Risk ratio of 2 to 1.
In trading, you have to be discipline and follow your rules, but you must also know when you have to bend the rules…and this was one of those times, I bent my rules.
This post is my personal opinion. I'm not a financial advisor, this isn't financial advise. Do your own research before making investment decisions.