The British government was accused of bringing the country to the brink of a constitutional crisis Wednesday as Prime Minister Boris Johnson asked the queen to temporarily suspend Parliament.

Opponents see the move as an extraordinary attempt to make it harder for lawmakers to thwart the prime minister's Brexit plans before Oct. 31, the date the U.K. is scheduled to leave the European Union.

By suspending Parliament, Johnson is seeking to reduce the amount of time that lawmakers have to stop him before Oct. 31, according to his critics.
Since May the EUR/GBP has been screaming higher, so since May I have been waiting to short this forex pair. I saw the set-up I was waiting for Weds evening, thought I was going to have time to set it up on Thurs, but it was already triggers. Nevertheless, lets go through the set up.
Monthly Chart (Curve Time Frame) – monthly supply is at 0.94000 and the monthly demand as at 0.83500.
Weekly Chart (Trend Time Frame) – the trend is sideways, with upside momentum…so why would I want to short….lets go to the daily time frame to find out.
Daily Chart (Entry Time Frame) – the chart suggests to short price during the pull back to the daily supply since price was in higher timeframe monthly and weekly supply.
No sweat, there will be other opportunities and besides, I'm this is a 25 year journey in an attempt to turn $1900, into $1MM…yes, I know a very lofty goal, but I think I can do it because I have a trading plan and good risk management.
My Journey Into Forex – Part 3 of 3 (The $1 MM Challenge) – Part 2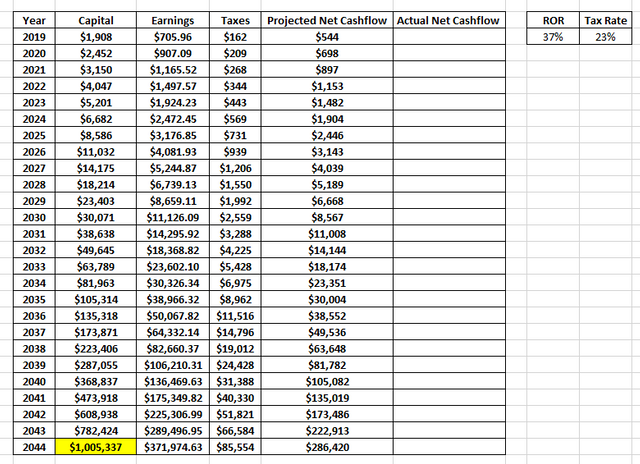 Year to date, I'm up 21%, so I need another 16% return to hit my year one target. I would be at my target already, missed some hella great set-ups, but this first year was to get reacquainted with Forex and my trading edge. I will do a full analysis with stats at the end of the year.
This post is my personal opinion. I'm not a financial advisor, this isn't financial advise. Do your own research before making investment decisions.