Beyond Meat priced its initial public offering at $25 and now the stock is up more than 800% since the IPO.  Beyond Meat, a maker of plant-based meat products is the new IT THING on Wall Street because they are trailblazing a new secular movement away from animal protein.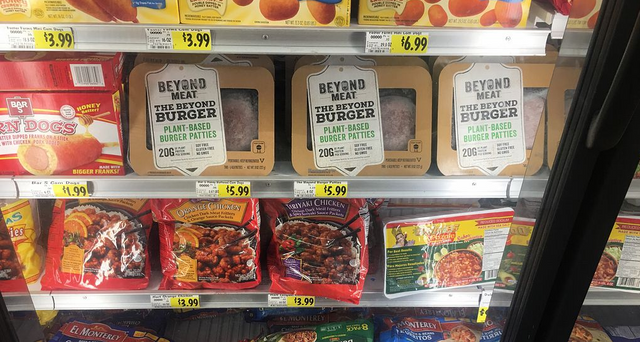 Beyond Meat had their second quarterly earnings announcement yesterday. Although they reported a second quarter loss of $9.4 million, sales nearly quadrupled from a year ago. In additional, Beyond Meat raised its revenue guidance for 2019 to $240 million on Monday, up from more than $210 million previously.
"Growth in net revenues for the second quarter of 2019 was driven primarily by an increase in sales of the Beyond Burger, expansion in the number of retail and food service points of distribution, including new strategic customers, as well as greater demand from our existing customers," Chief Financial Officer Mark Nelson said in a conference call Monday afternoon.
However, shares tanked in after hours trading after they announced that it would be selling an additional 3.25 million shares of common stock.  Three million of these shares are held by current stockholders, and 250,000 shares will be newly issued and are set to trade on August 1. Although the additional shares dilute earnings/profits, the money will go towards expanding the business.
However, it didn't matter as investor took profits and short sellers took the opportunity to short the stock because they say the stock price as being overvalued.
That valuation is higher than that of roughly 25% of the companies in the S&P 500 index, including decades-old industry stalwarts like Molson Coors, Viacom, Under Armour, and JetBlue. At its Friday morning levels, Beyond Meat's market cap was twice the size of Macy's.
 
But while investors might still be hungry for this stock, experts' appetites are starting to wane.
 
"My understanding is it's a good product, but … from a valuation standpoint, it's beyond ridiculous," Quint Tatro, chief investment officer at Joule Financial, said Thursday on CNBC's "Trading Nation." "The company is trading at 100 times sales, 300 times cash, so … it's not a matter of whether it's justified at this price. It's can they actually keep growing to justify this valuation?"
 
For context, Microsoft — which, at over $1 trillion, is the most valuable company in the market — trades at eight times sales and eight times cash. Amazon, a $970 billion company, trades at about four times sales and 20 times cash, Tatro said.
 
All in all, his thesis on Beyond Meat is simple: "It's a no-touch."
Personally I think it was a great move to raise capital to expand aggressively because the competition is coming. If you believe Beyond Meat is a 10 year story vs. the latest fad, there are two daily demand zones to pay attention to for an opportunity to go long.
This post is my personal opinion. I'm not a financial advisor, this isn't financial advise. Do your own research before making investment decisions.