5G ((short for 5th Generation) is the next generation of mobile communication. 5G brings three new aspects to the table: greater speed (to move more data), lower latency (to be more responsive), and the ability to connect a lot more devices at once (for sensors and smart devices). 5G will be a whole new kind of network, enabling new experiences that will change how we live, work, and play.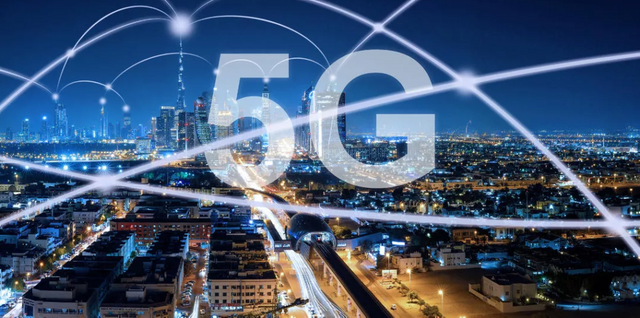 Equity analysts Kyle McNealy and George Notter have just come out with a recommendation for investors to buy Apple, and a target for shares to rise to $260. They say Wall Street fails to appreciate how much the company stands to benefit from fifth generation cellular network technology, which basically promises faster data connection

"In our view, current expectations for Apple's first 5G iPhone lineup are too low. They underestimate Apple's competitive position for 5G devices," they said.

They expect better iPhone sales than Wall Street, where current consensus forecasts call for 190 million iPhone units sold in fiscal year 2021 — seen as a big year for 5G devices. That's 9% below the 6-year unit shipment average for iPhone product cycles, said the analysts, who expect sales of 208 million for 2021.
But this post isn't about Apple, it's about Viavi Solutions. 
While widespread 5G use isn't a household name yet, engineers are beginning to move parts and subsystems into characterization, validation, production, and deployment. And that were Viavi Solutions comes into play.
Viavi Solutions Inc. provides network test, monitoring, and assurance solutions to communications service providers, enterprises, network equipment manufacturers, civil government, military, and avionics customers worldwide. And it just so happens to be 1 of 2 players in the space that makes 5G testing gear.
Viavi Solutions Inc. announced their first quarter earnings a couple of weeks ago. Viavi Solutions Inc raised their revenue guidance from a range of $273 million to $293 million to a range of $282 million to $294 million; and raised their earning per share guidance from a range of 14-16 cents to a range of 15-17 cents. In addition, the company approved a stock repurchase program for up to $200 million of the company's common stock.
So if you believe in 5G, here's an opportunity to ride the wave with a company with only a 3.5 billion market cap.  So how does one get on board, well lets go to the charts. The weekly demand at $13 is all used up,
so if price gets down to the weekly demand at $10.50, the chart suggests to take it long.
This post is my personal opinion. I'm not a financial advisor, this isn't financial advise. Do your own research before making investment decisions.