Intuitive Surgical, Inc. designs, manufactures, and markets da Vinci surgical systems, and related instruments and accessories. Its da Vinci Surgical System transforms the surgeon's natural hand movements outside the body into corresponding micro-movements inside the patient's body.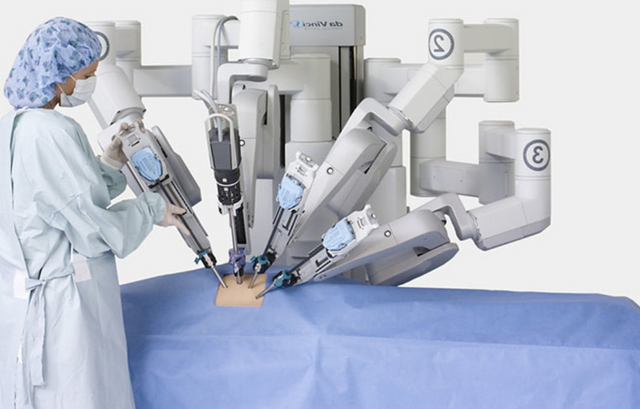 Intuitive Surgical, Inc. has been at the forefront of robot-assisted surgery for more than two decades. The beauty of their products is they allow quicker recovery times for patients undergoing surgery through minimally-invasive surgery which lower the bill for all parties involved.
Traditional open surgery involves a large cut so the surgeon can see the part of the bodying being worked on.  Minimally invasive surgery involves small cuts and accessories like small tools, cameras, and lights that fit through several tiny cuts in your skin.  And minimally invasive surgeries done by robotic technology allows for more precise control through an operative field in 3-D resulting in a speedier recovery spent at home vs. in the hospital. 
Robotic surgery is steadily carving its niche across a wide array of surgical fields within MedTech. In neurosurgery, image-guided robots enable the examination of brain lesions without resulting in any major damage to adjacent tissues.   In orthopedics, robotic surgery helps shape the femur to precisely fit prosthetic hip-joint replacements. Currently, an increasing number of orthopedic surgeons are opting for robot-assisted surgery for knee, hip and spine.  Robot-assisted surgery has also been finding its application in urology, especially in prostatectomy. Complex gynecological surgeries have also been witnessing the increasing adoption of robotics, using the Da Vinci Surgical System.
It's no wonder that over the last five years, Intuitive Surgical earnings per share have grown 21% per year, which has translated for their stock price increasing 28% per year during that same time frame. And this past week, their earning results continue to impress.
Intuitive Surgical reported earnings per share of $3.43 a share in the third quarter, beating expectations of $2.96. Revenue also topped expectations at $1,128 million, compared to $921 million in the third quarter of 2018.
The company credited the earnings beat due to increased U.S. general surgery and worldwide urologic procedures utilizing their da Vinci robot.
275 da Vinci robot were shipped in the quarter, an increase of 19% vs. the year-earlier period.  There are now there were 5,406 installed da Vinci systems worldwide and this number will only increase as the cost of health care continues to rise.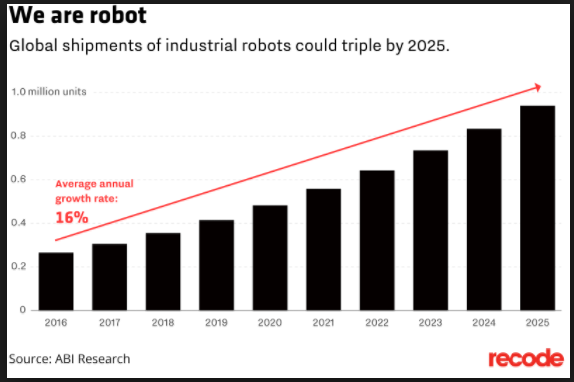 Speaking of rising, where is the stock heading next, let go to the charts to find out? Right now the playing field is between the weekly demand at $450 and the weekly supply at $580.
Thus, the chart suggests to go short if price makes it up to the daily supply at $580.
This post is my personal opinion. I'm not a financial advisor, this isn't financial advise. Do your own research before making investment decisions.