Fossil Group, Inc. designs, develops, markets, and distributes consumer fashion accessories in the United States, Europe, Asia, and internationally. Its principal products include men's and women's fashion watches and jewelry, smartwatches, handbags, small leather goods, belts, and sunglasses.
Although Fossil sales other things beside watches, their bread and butter and what they are known for are their watches.  However, watches are a tough business these days in the era of smartwatches.
Thus, Fossil has been expanding its smartwatches and wearable portfolio.  This holiday season, Fossil is selling their most advanced hybrid smartwatch, featuring text messages, alerts, caller ID, heart rate and activity tracking and a two-week battery life, but the smartwatch market continues to be dominated by Apple.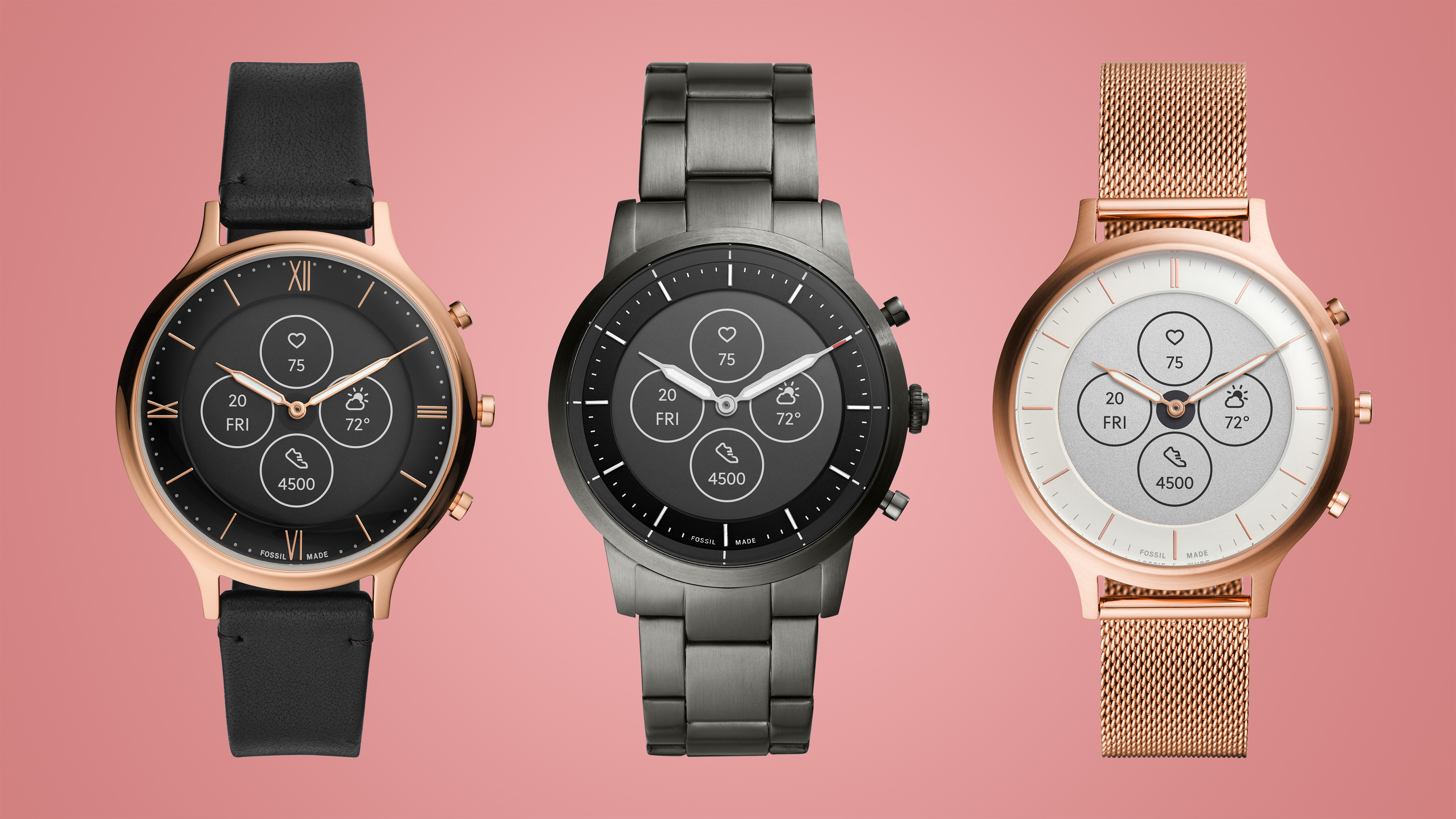 Fossil reported earnings this past week.  The stock tanked after a surprise quarterly loss and said its sales fell 11%. Fossil said it lost $26 million, or 51 cents a share, in the third quarter, versus earnings of $5 million, or 10 cents a share, in the third quarter of 2018. Sales also declined to $539.5 million from $609 million.
Among the challenges that Chief Executive Kosta Kartsotis outlined on the earnings call, according to a FactSet transcript: a tough consumer environment, difficult sales trends at wholesale channels in developed markets, and lack of interest in traditional watches. "Based on these factors, we've lowered our sales expectations for Q4," he said. "[G]iven the trends we saw in the third quarter, we think it's prudent to plan our sales number assuming these trends don't change near term.
Earlier this year, Fossil announced that they were sell technology related to its high-end watches to Google. Google paid $40 million to Fossil in exchange for intellectual property needed to make the watches.
Fitbit was the pioneer in fitness trackers and was doing well, that until the smartwatches were also able to track fitness activities.  And at the point this was the beginning of the end for Fitbit. And after years of struggling and trying to remain relevant, they finally waved the white flag and sold to Google. Google was seen as a potential suitor for Fitbit prior to the deal announcement, as the two companies struck a partnership last year and have vested interests in the health space.
So why would Google buy Fossil.  Googles mission for its Wear OS is to create "a diverse set of devices" for their smartwatch platform.  Fossil owns and licenses 14 brands, including popular names like Kate Spade, Michael Kors, Armani, DKNY, and Diesel. Each of these brands already have their own Wear OS watch in its own signature style.  Thus, buying Fossil would be in alignment with Googles mission for Wear OS.
If Google is going to buy Fossil, the chart suggest, to wait for price to hit the monthly demand at $5, which would represent a 44% discount from the current price.
This post is my personal opinion. I'm not a financial advisor, this isn't financial advise. Do your own research before making investment decisions.