I first experience with Garmin was probably with my first job out of college. I went on a business trip, had to rent a car and noticed this big bulky looking portable screen. I recognized the name "Garmin" right away due to my venture into becoming rich through the stock market, specifically through tech stocks (no, I'm not rich yet). And so I was eager to test it out. I remember the map on the screen being very crisp and this dot moving along a green road and every turn I made, the street would reappear on the screen. It was a pretty cool device. That was probably my first and last time using a Garmin as in the years that would eventually come, I would have no need for the device. To be honest, I completely forgot about Garmin until eight months ago, when I questioned why/how were they still in business.
I first wrote about Garmin eight months ago,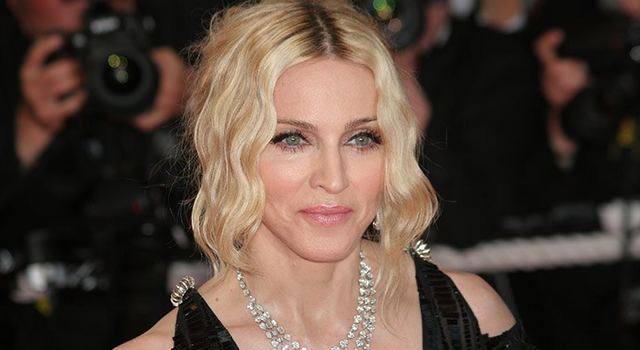 Garmin, the maker of full-featured GPS navigation systems that take the doubt out of driving as you make your commute or vacation.  However, with the introduction of smart phones and navigation apps, I was sure Garmin was going out of business.  But just like Madonna, who has been in the business for almost 30 years mastered the art of reinventing herself.  And that's exactly what Garmin did.  Garmin got into the activity tracking and smartwatch business.
And when they crushed earnings for the fourth quarter of 2018, despite the stock at the time rising more than 15%, the charts were suggesting there was more room to grow…by a lot.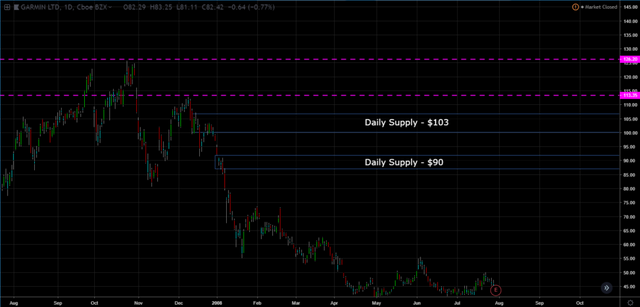 However, there were a couple of speed bumps in the way in the form of daily supply zones.  Since that time price did react to the first one in April and pulled back about $8.
But this is a company that can't be stopped at the moment. On Wednesday, Garmin reported third quarter earnings. Not only did the company smash earnings estimates again, but raised their full year guidance.
Staying true to their core competencies, Garmin has been working in the lab on a product for about 10 years that's going to compliment the personal air vehicles era called Autoland. Autoland is the first soon-to-be certified automatic landing system that will control and land a plane, by itself, in the event of an emergency. I know, we don't even have mass self-driving cars yet, so their first market for this product will be commercial aircraft market.
"The technology will translate across a lot of areas of aviation," Straub said. "It will be interesting to see how it responds to the nascent urban air mobility environment, where there's electric vertical takeoff and landing and where autonomy is a big part of what they want to do."

Pemble said Garmin always has viewed the company in the long term and envisions its autonomous technologies in many segments, such as commercial, the government and the military — markets where Garmin already has traction.

"What we've done all throughout our history is approach an opportunity step by step, proving our capability and collecting wins, while building upon those successes," Pemble said.
I was one who doubted Garmin with the invention of Smart Phones, but now I realize I can never count out Garmin due to their DNA, which is the idea of persistence. The chart suggests the next target is the daily supply at $103.
This post is my personal opinion. I'm not a financial advisor, this isn't financial advise. Do your own research before making investment decisions.