Last Friday, a blast and fire occurred at the Philadelphia refinery owned by Philadelphia Energy Solutions. I live outside Philly and although I couldn't hear the blast, people and residents within a 30 mile radius heard it.
The refinery was the largest and oldest on the East Coast and produced about a quarter of the Northeast's refining capacity or 335,000 barrel /day.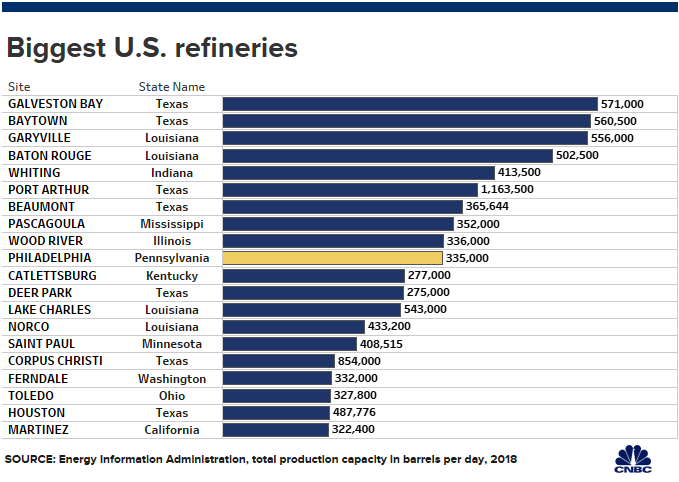 Yesterday, the company announced that due to the damages suffered, it was closing the facility…which would affect about thousands employees and contractors, fueling gasoline's prices higher.
However, the biggest impact for gasoline's comeback has been the increase in oil which has risen more than 10% in month.  I anticipate oil rising a bit more before it cooling off, but will gasoline follow suit? The chart suggests if gasoline can rise a bit higher to short at the daily supply at $2.015.
This post is my personal opinion. I'm not a financial advisor, this isn't financial advise. Do your own research before making investment decisions.